There are a variety of tiles currently available in the market. They come in different colours, designs, and textures. Not every tile will go with the architectural plan that you may have in mind. To get the best out of the available tile options, you must ensure that you know what you want. Depending on what you want to go for, tiles can give your duplex the final touch that it needs. Whether its simplicity or class, you have a long list of tiles to choose from. There are things that you must consider, however.
Go for Stone Tiles
If you are looking to give your duplex a luxurious natural touch, stone tiles are the best option. They are durable and at the same time, are very easy to install. Depending on what you like, you can either choose travertine, marble or granite. These stones are known all over the world and are used in several famous mansions. Their aesthetic value is top class, giving your home the beauty that it deserves. The best part about using stone tiles is that they are durable and can go for years without the need for replacement. Since they are made from naturally occurring materials, some tend to be very porous and may need sealing to maintain durability.
Custom Designed Concrete Tiles
The best thing about using this type of tile is that it gives you the option of creating your own personal design. This can be helpful in situations that call for unique designs that are not borrowed from somewhere else. These tiles are also long-lasting and are therefore able to give your home endless beauty for several years. You can install concrete tiles in any part of the house provided that they have the right dimensions. Concrete tiles are resistant to moisture and are also excellent slip resistors. Interior designers can help you to select the correct tile.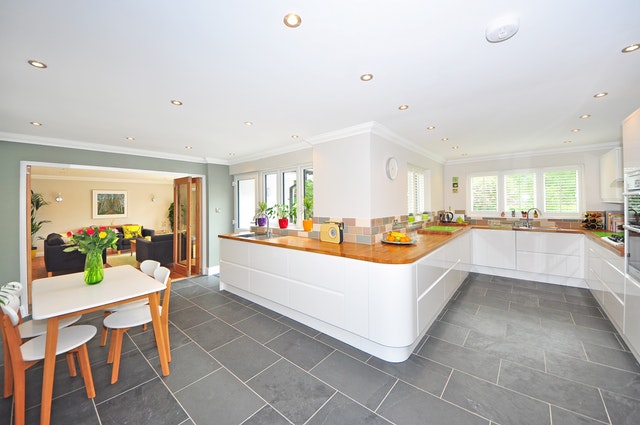 Slip Resistant Tiles
The first thing that ought to be considered when choosing a tile is its ability to resist unintended slides that can lead to severe accidents. Most tiles are made from materials that aren't slip-resistant. When selecting, ensure that you go for the right material. This particularly applies to tiles installed in areas around the house where there is a likelihood of having fluid or water spillage. Such places may include the kitchen or the shower area. When sourcing for a tile to install in these areas, ensure that you pick one that can create the right amount of friction.
Porcelain Tiles
Porcelain tiles are known to be very tough, but most importantly, they come in a variety of colours. Depending on your choice, you can select the best configuration to get the best results. They come in different shapes and sizes and are also made with a variety of materials. This brings about the difference in pricing. If you are looking for quality, you can go for the costly options, but if you want a touch of simplicity, other good options can suit your budget. Once again, an interior design consultant can provide options for you.
Ceramic Wood Tiles
These tiles can give your home the traditional hardwood look without having to worry about the cost of maintenance. There are a variety of designs to choose from, just as there are different kinds of wood in the Amazon jungle. Ceramic wood tiles are also known to be very durable, and on top of that, they fall into the category of slip-resistant tiles. These tiles can go well in places such as the bedroom, kitchen, and shower areas. Ceramic wood tiles can be installed both on walls and on the floor.