Where you decide to open your retail business will ultimately dictate how well your business will do. The distinction between picking out a terrible location and the perfect place might be the difference between business failure and success.
Before settling on a retail location, give some thought to the future of your business, and what success means to you.
What customer demographics will you appeal too?
What construction and interior design is required?
What products or services will you sell?
How will your business be perceived?
How much retail area and storage space do you require?
Without the answers to those fundamental questions, it is going to be tough to locate the ideal place for producing the most quantity of gain for your retail shop. You need to make sure the facilities of the location are in working order. For example, if you want to run more pipes beneath your shop, you can hire specialists to perform underground service locating. To avoid further construction, non-destructive digging can then be done.
Products and Services
Examine what kind of goods that you market, as some products or services will require a specific type of location. Will your shop require a shopping centre space? retail strip? convenience store? portable van or truck?
Convenience products need easy access, allowing the client to make a purchase quickly. A shopping centre wouldn't be a fantastic place for convenience products, as you would be battling with supermarket giants. You need to be in a location where there is minimal competition.
Specialty products are sought-after, and clients generally will not mind travelling to buy this kind of merchandise. This sort of store can also do nicely on a retail strip with other synonymous shops or in a shopping centre.
A retail strip can be full of standard services such as a laundromat or post office, but can also be home to car yards and furniture outlets for example, that sell items at a higher price. Furniture, automobiles and upscale clothes are examples of products found in strip retail. Since the costs of these things are high, this kind of consumer is going to want to compare costs before purchasing anything. Thus, retailers will be wise to locate their business near similar businesses to compete.
Population and Your Client
If you're picking a regional town or city to find your retail shop, find out more about the area before making a final choice. Read local newspapers and talk to other companies in the region. The Australian Bureau of Statistics is excellent for discovering demographic data per suburb. At least one of these resources should have advice on the region's population, income, and age. You know what clients you are targeting, so ensure that you find a place where your clients live, work and shop.
Access, Visibility, and Traffic
Just because an area has high foot traffic, does not mean you will get visitors. While being in a high foot traffic area is great, you need to ensure your business matches the needs of the market in that area. Smaller retail outlets may also benefit from the traffic a more massive retailer may draw.
Just how many men and women drive or walk past the place?
Is the area served by public transport?
Can clients and delivery trucks easily get in and out of this parking lot?
Is there sufficient parking?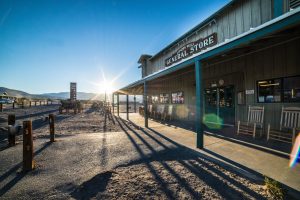 Based on the kind of company, it would be smart to have somewhere between 5 to 8 parking spaces per 1,000 square feet of retail area. When considering visibility, examine the place from the client's viewpoint. Can the shop be observed from the primary stream of traffic? Can your signage be readily seen? Often, the greater visibility your retail shop gets, the less marketing required. A specialty retail shop situated 10 kilometers from town in a freestanding building will require more advertising than a shopping shop situated in a mall. In this scenario, a strong web presence is required. This could improve your sales greatly, so ensure to invest in professional website design. Your next step is to improve your visibility in search engines. To achieve this, we recommend you work with an Adwords agency to develop a pay-per-click campaign.
Signage, Zoning, and Planning
Prior to signing a rental, be sure you know all of the principles, policies and processes associated with a retail store location. Get in touch with the local city council and zoning permits to get advice on regulations concerning signage. Ask about any restrictions that might change your retail performance and any future preparation that could change visitors, such as major road construction.
Competition and Neighbors
Similar stores in your space can have a negative or positive effect. The negative aspect being that they can acquire customers you target. The positive point is that it creates a precinct, and customers can often make up their mind quickly. Ascertain if the kinds of companies nearby are harmonious to your shop. By way of instance, a high-end style boutique might not be effective next door to a discount variety store. Put it next to a nail and beauty salon, or a luxury spa treatment store.
Location Prices
Apart from the base lease, consider all expenses involved when deciding on a retail store location.
Who pays for lawn maintenance, building maintenance, utilities, and safety?
Who pays for the maintenance and repair of heating and air conditioning units?
How will clients notice you? Do you need a strong web presence?
How much will your monthly bills be?
How much work is required to open up the store? Is construction required?
The place you are able to currently and what you can afford in the future should change. It's tough to profit on a new business but a single way to get help in deciding how much rent you can afford is to learn what sales comparable retail companies are creating and how much rent they are paying. Consult with a commercial property management agency to discover the right opportunity for your business.
Personal Factors
If you plan to work in your shop, consider your character, the distance of the shop to your home, and other personal concerns. Be wary of the time it takes to commute to and from work – it can be physically and mentally exhausting. Additionally, many constraints set on a tenant with a landlord, management firm or neighborhood can hinder a merchant's independence. It is important to work with a credited retail property agent, who can support your budget and recommend advice going forward.
Consideration Factors
Your retail store may need special considerations to cater to different needs. Below are some examples of unique considerations:
Does the shop need specific lighting, fixtures or additional hardware installed?
Are restrooms only for employees or will there be customer accessible bathrooms?
Is there adequate police and fire protection to the region?
Does the parking lot and building outside have sufficient lighting?
Does the building have a canopy that offers refuge if raining?
What is the crime rate in the area?
Do not feel rushed into making a decision on where to set your retail shop. Take your time, find out more about the region and have patience. In case you need to modify your program and push the date back of this shop's opening, then do this. Waiting to locate the ideal store place is far better than simply settling for the very first place that appears. The incorrect choice could be catastrophic to your business journey.